There are plenty of ways to give a home a makeover and create a new look in our living spaces. Making changes in the home doesn't always mean great upheaval. Often, all it takes are a few small details to create a completely new atmosphere, like using wallpaper to give a room a new look. The creative designs and technological innovations that today's wallpapers offer make each individual project unique and original. We have picked a selection of products that might inspire you to add a fresh new look in every room.
Want a new look for your living room? Give your home a makeover with bold wallpapers and muted colours
Shades of grey and pastels, natural elements and poetic inspirations: giving your home a makeover with large, bold prints adds wow factor. For the living room we recommend our wallpaper designs featuring mountains and notions of Japan whose muted shades and abundant natural elements bring a sense of well-being into the home.
New colourful kids' bedrooms ideas with wallpaper
How can we brighten up a bedroom for little ones? By adding bright, colourful wallpaper: we love ours with jumbo letters, whales and flying elephants.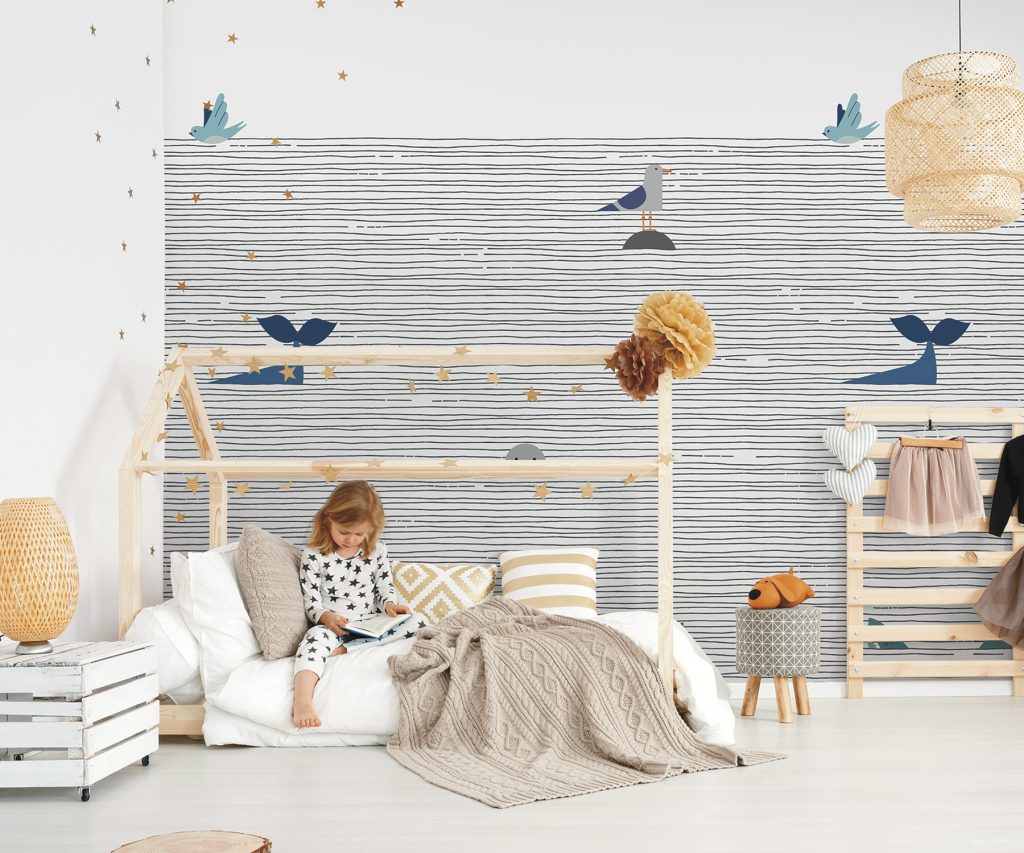 Brighten up the bathroom with designs inspired by nature.
To give your home a fresh new look without making major changes, especially in the bathroom, we've picked a wallpaper inspired by nature with leaves, plants and flowers, creating large and small repeated designs (if you're worried about damp and water resistance read HERE).